During the recent MoveScape Center workshop, "Expanding the Dynamosphere," in New York City, we all had an "ah ha" moment about Laban's effort theory. Here is how this insight unfolded.
Laban identified four effort drives. Of these, the Action Drive is the best known, for it deals with practical movements involved in working with tangible objects. The other three drives – Vision, Passion, and Spell – are called "transformation drives." These are more subtle and complex effort combinations that have less to do with physical actions and more to do with mental activities such as thinking, feeling, and willing.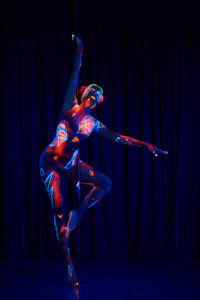 For Laban, mental activities also involve moving. I'm sure he would agree with Mabel Ellsworth Todd, who wrote "For every thought supported by feeling, there is a muscle change." Laban obviously characterized the combination of space, time, and flow factors as the outward embodiment of visionary states of mind – those mental acts of following a line of thought, steadily concentrating, soaring on the wings of imagination, catching a sudden insight, coming to a gradual realization, and so on.
Yet, when workshop participants were asked to identify associations with the various combinations of Vision Drive, they kept coming up with practical actions, like throwing darts and quenching fires. They reverted to physical actions that were not visionary in the least.  
This made us all realize that while we movement folk complain about the mind/body split, we tend to privilege the body over the mind. This sometimes leads us to think about effort in strictly physical terms.  
Laban was way ahead. He realized that movement is a psychophysical phenomenon. And he stuck to this view, finding effort in thinking, feeling, and willing as well as in acting.