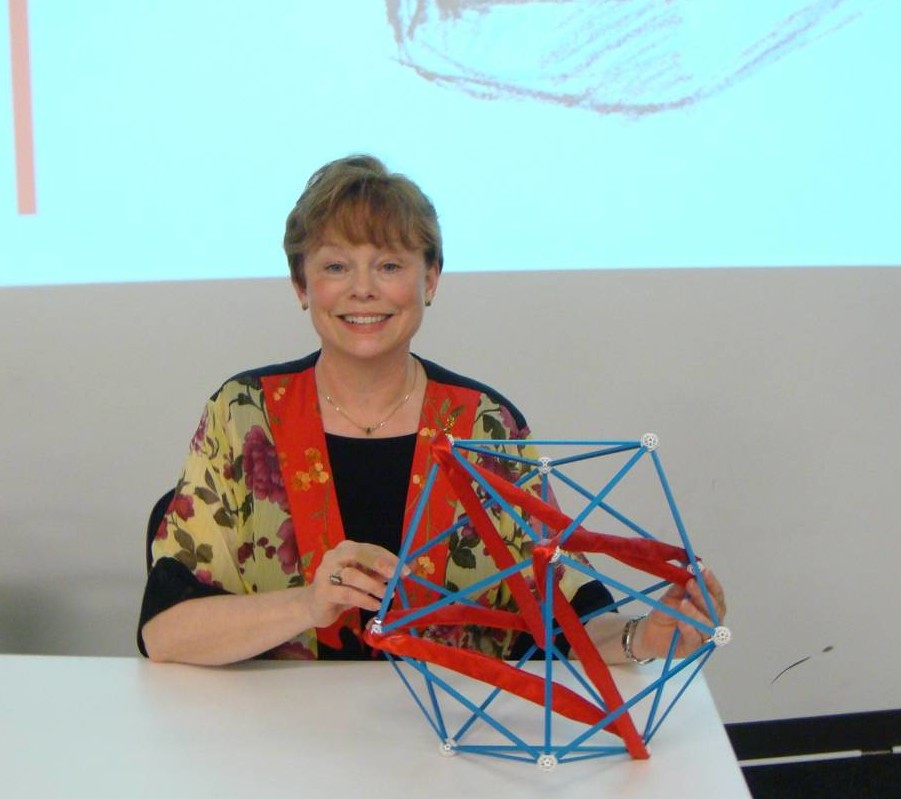 Follow the "Red Thread" that links the Laban/Bartenieff/Lamb legacy to the future of movement study.  Through a series of seminars and workshops expertly crafted by master teacher Carol-Lynne Moore, you can refresh old ideas, uncover new ones, and expand the scope of what you know about human movement.
Advanced Laban Movement Analysis, the 2018 theme of the Red Thread program, is a kinetic journey of adventure and discovery, engaging the whole person, body and mind.
The journey begins with the Tetra seminar, "Mastering Rudolf Laban's Mastery of Movement."  Explore Laban's most complete written exposition of the movement elements of body and effort from the comfort of home. While this correspondence course can be done at home, it cannot be done sitting in an easy chair — for Laban emphasized the every sentence in Mastery of Movement was composed "as an incentive to personal mobility." This text is a guide to training the body for maximum expressivity.  In addition, Mastery of Movement provides insight into Laban's philosophy and artistic vision of the significant role of movement, both on and off stage.  Each week a set of study questions and movement explorations are provided.  When the assignment has been completed, participants receive a commentary, written by Laban scholar, Carol-Lynne Moore, providing background context and elaborating on Laban's themes. The Tetra seminar runs March 3 – April 18, 2018; registration closes February 24.
The journey resumes with the Octa seminar, "Decoding Rudolf Laban's Masterpiece, Choreutics,  Part 2."  Coming in the summer, Laban decoders move on to explore the second part of Choreutics.   This part of Laban's posthumously published treatise was added by editor Lisa Ullmann.  The seven sections are based entirely on a compilation of movement scales made by Laban's assistant, Gertrud Snell Friedburg, and presented to Laban for his fiftieth birthday in 1929.  This course covers seldom-taught choreutic forms.  Stay tuned for new horizons in space harmony!
The journey extends with the first part of the "Advanced Movement Harmony Project."  Coming in the autumn, this seminar utilizes unique visual and physical approaches to deepen understanding of Laban's Primary Scale and the important Choreutic forms derived from this scale: axis, girdle, tranverse and peripheral three-rings, cardinal planes, and the A and B scales.  Learn how Laban created these forms and how to draw on them as design sources for movement, dance, and deep somatic experience.  More details forthcoming….