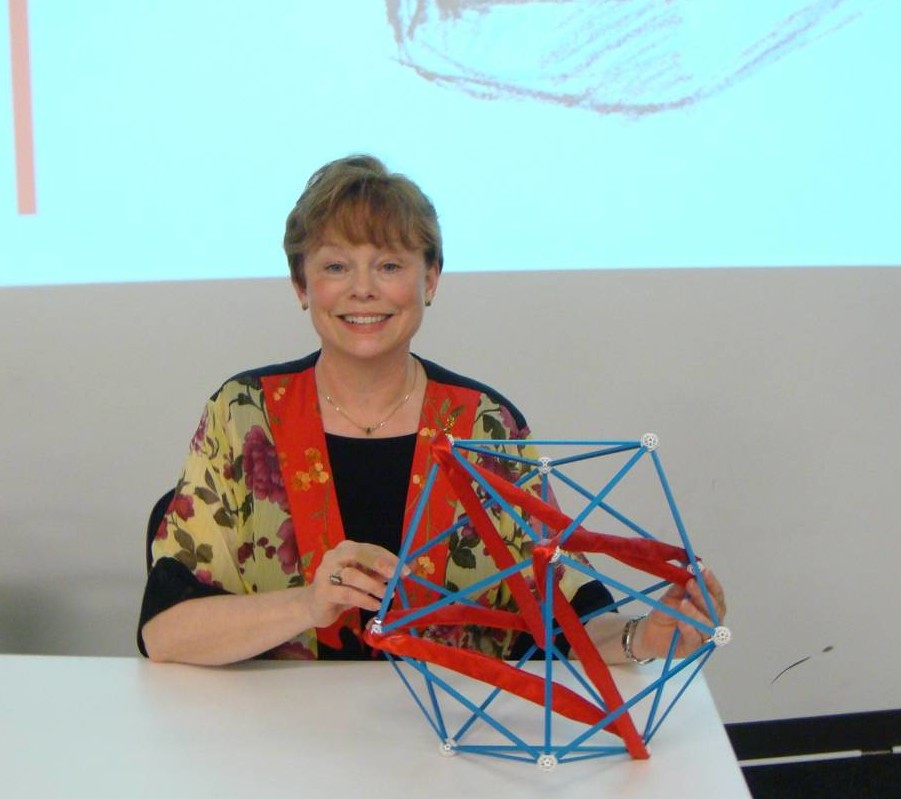 Follow the "Red Thread" that links the Laban/Bartenieff/Lamb legacy to the future of movement study.  Through a series of seminars and workshops expertly crafted by master teacher Carol-Lynne Moore, you can refresh old ideas, uncover new ones, and expand the scope of what you know about human movement.
Understanding Movement Patterns, the 2017 theme of the Red Thread program, is a kinetic journey of adventure and discovery, designed to engage the whole person, body and mind.
The journey begins with the workshop, "Expanding the Dynamosphere," July 29-30, in New York City.  This two-day movement workshop takes Laban's effort theories into embodied practice, building on themes discussed in Mastery of Movement.  Movement material includes work with effort phrasing and in-depth exploration of effort states and drives.  In addition, participants engage with Laban's models of effort balance ("modulated" dynamic sequences) and exercises to develop movement imagination. This workshop takes participants' understanding of movement dynamics to a new level.  Registration closes July 20, 2017.
The journey continues with "Introduction to Movement Pattern Analysis," August 25-27, 2017, in Golden, Colorado.  This three-day seminar, based on the work of Warren Lamb, is led by Lamb's protégé and longtime colleague, Dr. Carol-Lynne Moore.  Through a combination of movement experience, observation, and lecture, participants are introduced to all facets of discerning how movement patterns reveal individual decision-making processes.  Prior to and during the course, all participants are interviewed by the instructor and have their own Movement Pattern Analysis profiles constructed.  Participants emerge, not only with keener powers of observing and understanding the motivations of others, but also with deepened self-knowledge.  Registration closes July 24, 2017.
The journey moves in new directions with the seminar, "Decoding Rudolf Laban's Masterpiece, Choreutics. Starting in late October, MoveScape Center will again offer this popular correspondence course.  Based on an easy study schedule, participants will read the Preface, Introduction, and first 12 chapters of Choreutics.   A set of study questions will be provided for each reading assignment.  When each assignment has been completed, participants receive a commentary, written by Laban scholar Carol-Lynne Moore, providing background context and elaborating on Laban's themes.  Think of this as a "great books" course designed to move participants beyond the surface of Laban's mysterious masterpiece.