As an artist-scientist, Laban is concerned not only with the geometry of movement, but also with its expressive meaning.  This dual vision gives rise to his theory of natural affinities between lines of motion and effort qualities.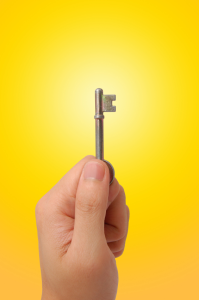 Laban's working out of these correlations, introduced in Choreutics in Chapter 3, is intriguing but not entirely original.  The expressive value of line and form has its roots in theory of empathy propounded by late 19th and early 20th century  psychologists and art theorists.
According to the theory of empathy, we project our visceral and kinesthetic feelings into the objects we perceive.  In order to be expressive, the art object must possess certain formal qualities, but it need not be represent anything in particular.
Art Nouveau artist August Endell went on to spell out the empathic reactions aroused by various kinds of lines.  Straight and curved lines, narrow and wide lines, short and long lines, and the direction of the line were all correlated with various sensations.  For example, length or shortness of a line are functions of time, while the thickness and thinness are functions of tension.
I've been unable to find a full description of Endell's system, but it seems to me that the germ of Laban's theory of effort affinities can be linked back to his days as an Art Nouveau artist.  The fact that effort notation postdates the development of direction symbols suggests that Laban may have assumed that the movement dynamics were inherent in the spatial form.
Want more clues for deepening your understanding of Laban's theories?  Register for "Decoding Laban's Choreutics," beginning March 26.