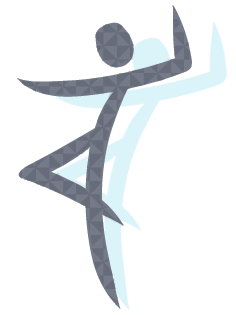 MoveScape Center is a place where the Laban legacy lives, a place where you will be stimulated, challenged, and inspired.
Developed by movement analyst and master teacher Carol-Lynne Moore, MoveScape Center provides unique opportunities to access movement and meaning through its Red Thread Program and Movement Pattern Analysis services.
Red Thread Program
Follow the "Red Thread" that links the Laban/Bartenieff/Lamb legacy to the future of movement study. Through a series of seminars, you can refresh old ideas, uncover new ones, and expand the scope of what you know about human movement.
Red Thread seminars are taught by Carol-Lynne Moore, PhD. She notes, " I've been fortunate to work with Laban pioneers like Irmgard Bartenieff and Warren Lamb. And, through my research, I've had unique access to Rudolf Laban's unpublished papers and advanced theoretical insights. I feel I'm a "red thread," linking the foundations of Laban-based movement study to its future development."
The Red Thread journey begins in the spring of 2014!
Movement Pattern Analysis
A wise man once observed that prayers are always answered. But, he continued, what comes to you is not what you think you want, but what you embody.
Movement Pattern Analysis, developed by Rudolf Laban and Warren Lamb, provides an objective picture of how you uniquely embody and move through the decision-making process. Knowing your movement profile enables you to maximize strengths, meet challenges with greater confidence, and collaborate with others more effectively.
MoveScape is your SpringPoint for Movement Pattern Analysis services. We provide information, training, profiling, coaching, and career development programs specially crafted to meet the needs of professionals who want to take their careers to the next level.
Carol-Lynne Moore, MoveScape Director
Dr. Moore has been involved in the field of movement study for over 30 years, combining interests in dance, nonverbal communication, and human behavior. She holds a BFA in Dance (Southern Methodist University), a Masters degree in Counseling Psychology (Arizona State University) and a Ph.D. in Dance Studies (University of Surrey, England). As a master teacher, consultant, and writer, she is directly connected to the Laban legacy, through initial training in Laban Movement Analysis under Irmgard Bartenieff, years of collaboration with Warren Lamb, and her original research on the theories of Rudolf Laban. … Read More