As Irmgard Bartenieff used to observe, "Constant change is here to stay." This is certainly the case in Berlin, where Bartenieff grew up. When I first taught for Eurolab  — Rotterdam (1988) and Berlin (1993-1996) – the Laban Certificate Programs were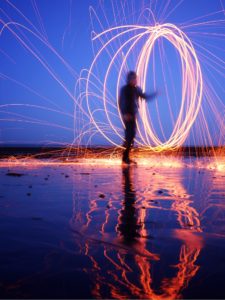 modeled on the American version. And it was an irony of history that these early programs depended heavily on American faculty to teach the Europeans what the Europeans had taught the Americans! 
Two decades later, under the able direction of Antja Kennedy, the Laban programs in Germany have developed a unique format, delivered by European faculty in both German and English.
Recently I had the opportunity to teach in the final session of the Basic Course in Berlin. This part of the German certificate program is delivered over two years, with  monthly taught sessions of several days. It was a real honor to work with the students and the local faculty. They are doing great work together, distinguished by the dedication, seriousness, and thoroughness that are part of the national character.