Meaning in Motion:  Introducing Laban Movement Analysis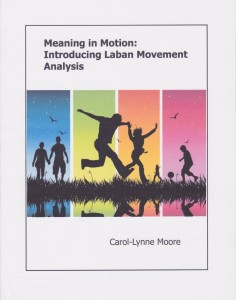 ISBN: 978-0-9909680-0-9 / soft cover / 188 pages
Drawing on the author's extensive teaching experiences, this user-friendly text is designed for use in college courses. In addition to covering key movement analysis concepts of body, effort, space, and shape, the text incorporates discussion of the history and development of movement analysis, application of Laban's concepts to the observation of movement, and extensive bibliographies for further study. Suggestions for creative explorations of key concepts provide ways to link theory and practice.
"Meaning in Motion is one of the few contemporary texts to integrate historical, theoretical, and creative frameworks for understanding Laban Movement Analysis." – Andrea Harris, University of Wisconsin Madison
"So comprehensive!" – Laurie Cameron, Pomona College
"What a fabulous resource, a real gift to the Laban community." – Becky Nordstrom, Hampshire College
For individual copies, use this order form.
For institutional textbook orders: info@movescapecenter.com
---
Beyond Words: Movement Observation and Analysis, 2nd Edition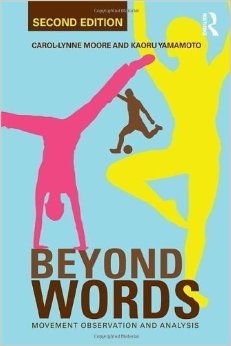 ISBN: 978-0-415-61000-5 / paperback / 234 pages
Beyond Words helps the reader understand human movement in new ways. Carol-Lynne Moore and Kaoru Yamamoto build on the principles that they expertly explored in the first edition, maintaining a focus on the processes of movement in contrast to discussion of static body language.
The authors combine textual discussion with a new set of website-hosted video instructions to ensure that readers develop an in-depth understanding of nonverbal communication, as well as the work of its most influential analyst, Rudolf Laban. This fully-revised, extensively illustrated second edition is an invaluable resource for movement scholars and practitioners of various fields, including performing arts, athletics, therapeutic practices, and business and intercultural interactions.
"A clearly presented and richly referenced synthesis of theories supports their approach to movement analysis. This analysis … [includes] thought-provoking theoretical discussions, challenging exercises, and an introductory training in movement observation." – Carlotta Willis, University of Massachusetts
---
The Harmonic Structure of Movement, Music, and Dance According to Rudolf Laban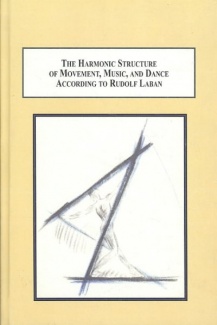 ISBN: 978-7734-4777-6 / hardcover / 329 pages
This study of Rudolf Laban, pre-eminent dance theorist of the twentieth century, provides the first comprehensive analysis of his research. Based upon an examination of unpublished writings and drawings from the final two decades of Laban's career, this book by Carol-Lynne Moore traces Laban's systematic integration of various strands of research and delineates how he used "harmony" as an analogic metaphor to illuminate the deep structure of dance and movement.
Opening discussion addresses technical and conceptual links between Laban's first career as a visual artist and his subsequent vocation as a dance theorist. Then key elements in his analytic movement taxonomy are introduced to familiarize the reader with terms used in the discussion of harmonic theory. Final sections extend the analogic metaphor, elaborating constructs such as tone, interval, sale, modulation, transposition, and harmonic interrelationships to identify hypotheses open to further empirical study.
This original presentation of harmonics as a general theory of human movement will appeal to scholars in the performing arts, sports and movement studies, and dance and movement therapies.
"The theory of movement harmony was perhaps the most problematic of Laban's pursuits, requiring knowledge from philosophy, physiology, mathematics and the visual arts as well as a deep understanding of movement…. Carol-Lynne Moore brilliantly explicates and pursues his lines of argument … getting inside his work and bringing it to new life in a manner appropriate to our present time." – Janet Lansdale, Professor Emeritus, University of Surrey
"A sustained and articulate explication of the theory of Movement Harmony moves like a red thread through the final sections of the book leading the reader into innovative territories." Anna Carlisle, President, Laban Guild
"Although the book is very detailed, Carol-Lynne Moore's case is impeccably presented and easy to follow. The book is refreshingly objective and unselfish. It contains something for everyone." — Sally Archbutt, Movement and Dance
---
Movement and Making Decisions: The Body-Mind Connection in the Workplace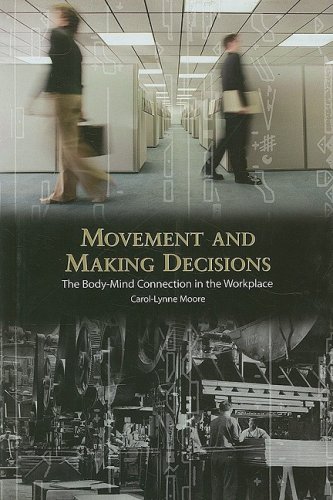 ISBN: 1-59791-000-7 / hardcover / 130 pages
Carol-Lynne Moore brings to light the little-known fact that dance notation creator Rudolf Laban did more than record the movements of dancers; he was also a consultant to industrial clients who wanted to know how to make their factories run more efficiently. Of more contemporary relevance, the book describes how Laban's protégé, Warren Lamb, extended the implications of this work into the realm of mental labor, working with corporate executives to evaluate the decision-making style of job candidates and senior management teams. Case studies are presented to illustrate how movement analysis illuminates individual motivation in the workplace.
"An eye-opening look at how the analysis of movement has applications outside the dance studio." Dance Teacher
"The reader is taken systematically through the relationships between patterns of thought and patterns of movement so that gradually the full complexities of the individual decision-making processes are revealed." June Layson, Movement and Dance